On Monday, September 30, the Texas Conservative Coalition held a town hall meeting in Tomball to discuss the many conservative victories of the Legislative Session.
Rep. Valoree Swanson joined her friend and Republican colleague, Dr. Tom Oliverson of House District 130 on stage to join in the discussion, and to answer some questions from the audience.
Rep. Jim Murphy, Republican from House District 133, a board member of the coalition, introduced Reps. Oliverson and Swanson and presented them each with the "Courageous Conservative" award for their work fighting for conservative values all session long.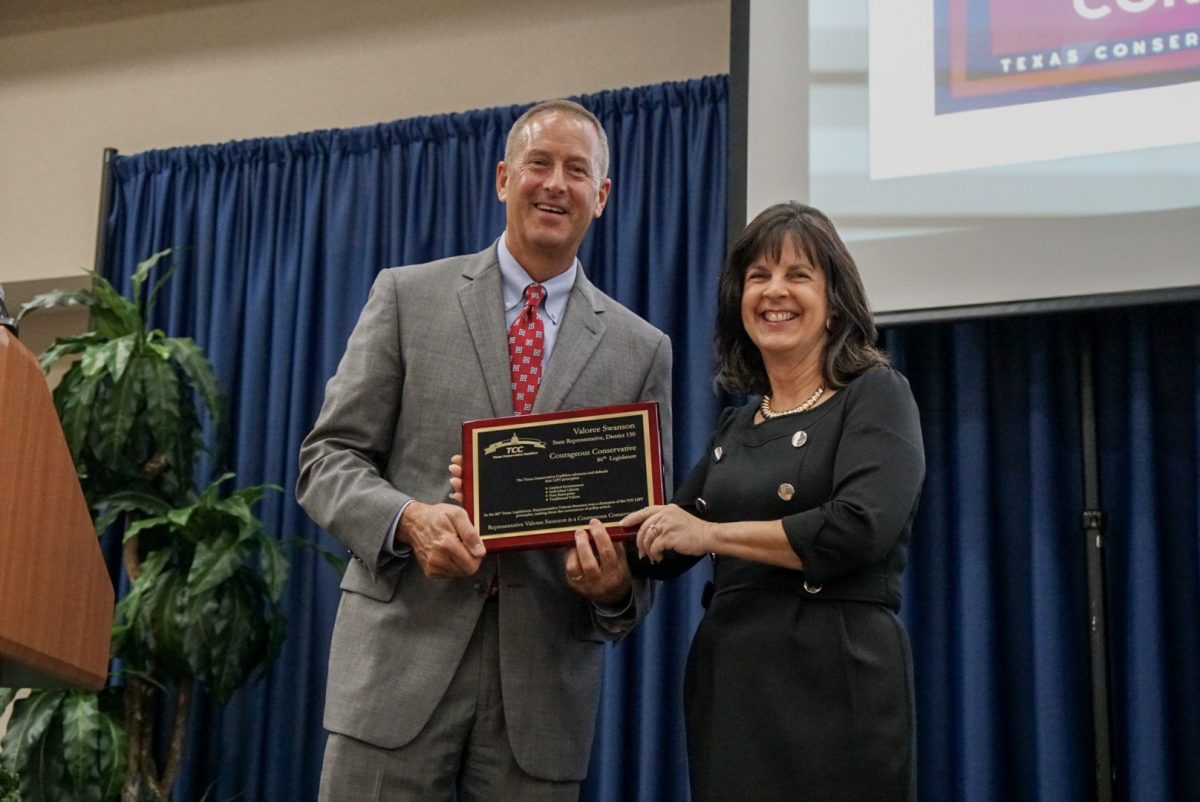 About the Texas Conservative Coalition:
Founded in 1985, the Texas Conservative Coalition (TCC) is a legislative caucus with more than 70 members in the Texas House and Senate.
Critical to advancing TCC's conservative cause is our mission to promote and defend limited government, individual liberty, free enterprise and traditional values – a platform that has for decades given a voice to grassroots activists, claimed countless conservative victories across the State of Texas and held elected officials accountable for principled and conservative action.
The members of TCC believe that the principles and ideas of our nation's founding are principles worth conserving and fighting for. Working together, we will continue to identify effective and conservative solutions to key issues within state government, influence a new generation of conservative grassroots leadership and ultimately pursue policies that will keep the State of Texas the best place to live, work and raise a family.