Personal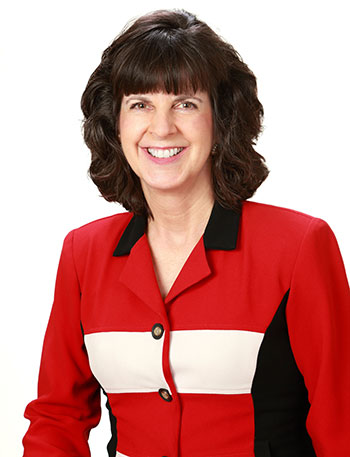 A sixth-generation Texan, according to genealogists, Valoree is a mother of four with strong Texas family roots. So important is family to Valoree, that after years of homeschooling and sports with her kids, she and her husband, Vern, adopted two teenage girls from CPS. Her youngest is getting a degree in education. Prior to raising children, Valoree worked in commercial real estate, after getting her Bachelor of Business Administration from Baylor University. Valoree's oldest daughter is a former criminal prosecutor, and her son is a petroleum engineer. Devout Christians, Valoree and Vern have been members of WoodsEdge Community Church for 15 years, where they have served in various ministries. Valoree has been involved in the community for years as a children's Bible study and Sunday school leader, a children's sports team representative and referee, serving the elderly, and serving on various boards.
Political
Valoree was first elected to represent House District 150 in 2016. Due to her many years of activism and election experience, Valoree was appointed to serve on the House Elections Committee for the 2017-2018 term. She was also appointed to serve at that time on the House Committee on Human Services, due to her experience fostering and adopting children.
She was re-elected in 2018. In the current 2019-2020 term, she is serving on the House Committee on Elections once again. Given her experience and knowledge of low-income government housing law, she was appointed to serve on the Urban Affairs Committee which has oversight over Section 42 housing codes.
In her capacity as committee member, she was able to help pass several pieces of important legislation to further secure our elections and to kill bad legislation which would have reduced community input into the development of low-income housing.
In both of her terms, she has been rated a TOP-TEN CONSERVATIVE by a non-partisan Rice University report which examines the voting records of all 150 members of the House.
Valoree was politically involved at an early age. She has volunteered during every election cycle in innumerable campaigns and capacities over the years. The Republican Party of Texas recognized Valoree for her tremendous volunteer work by awarding her the 2015 Volunteer of the Year for the entire Senate District 7. She served as State Republican Executive Committeewoman for Senate District 7 from 2006-2014, as Precinct Chair for 22 years, and was appointed to many committees. As a prominent member of Texas Tea Party Republican Women, Valoree served as officer, bylaws committee chairman, and parliamentarian. Valoree has been a delegate to GOP State Conventions since 1984 and to National Conventions twice. She serves on the board of Conservative Coalition of Harris County (CCHC) and is founder of The BlueSheet, which vets and distributes recommendations on Republican Primary candidates. She has been involved in Concerned Women for America (CWA) for many years.
Policy
As the daughter of an entrepreneur, and small businessman, Valoree learned hard work and family business early. She understands how government affects small business and wants to cut red tape and taxes. Valoree is fighting to eliminate the business margins tax.
Valoree's degree in real estate and experience as a former Real Estate Broker also serve to help her protect your property values.
She is protecting your hard-earned tax dollars by cutting government waste and handouts to illegals, and by ending government contracts with abortion providers.
Valoree comes from generations of military veterans and is a strong supporter of all our men and women in uniform, from the military, to police and firefighters, to our border security officers.
---