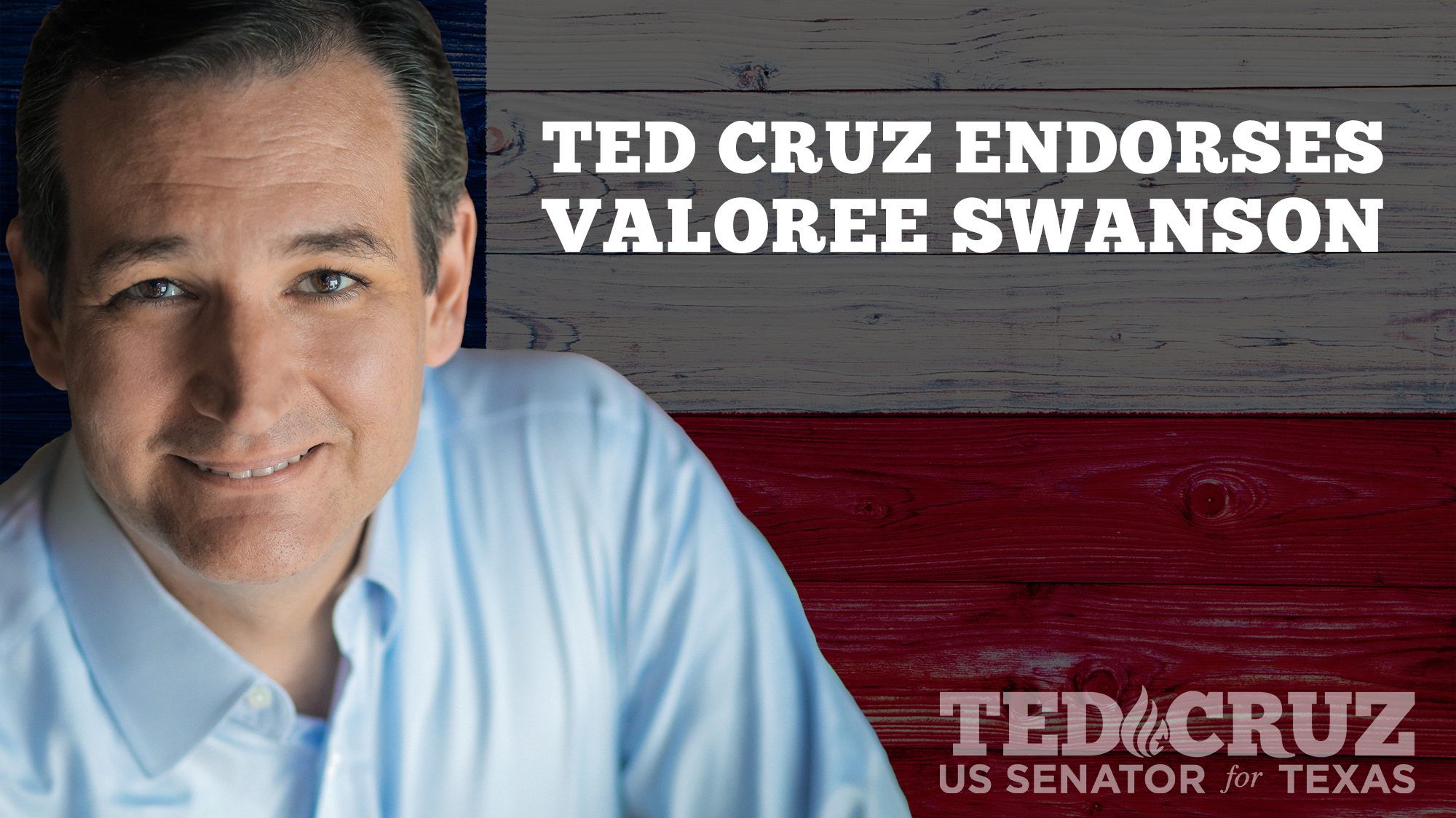 SPRING – Senator Ted Cruz (R-TX) endorsed State Representative Valoree Swanson (R-HD150) for another term to represent the citizens of Spring, Texas and surrounding areas. This endorsement recognizes Valoree Swanson as a rock-solid, hard-working conservative.
"Valoree is a proven conservative and a trusted friend," said Cruz. "She is a strong partner at the state level on issues ranging from school choice to addressing flood control infrastructure in the Houston area following Hurricane Harvey. I am proud to endorse Valoree for re-election, and I urge the people of the 150th district to send her back to Austin in the fall."
Swanson and Cruz have had a great working relationship since 2009. They are both working hard for their constituents now, and that relationship continues to grow.
"I am very honored to have received this endorsement from Senator Ted Cruz, the staunch, conservative leader, fighting for us in Washington. I look forward to continuing to work with Senator Cruz to help the people of Texas," commented Swanson.